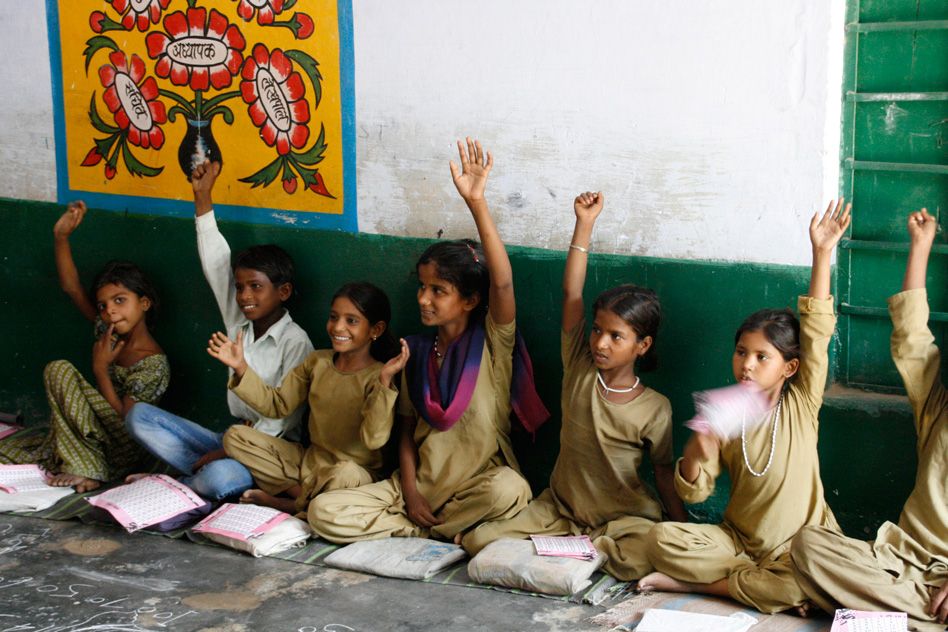 A new master's degree in data, economics and development policy (DEDP), announced today by MIT and offered by its renowned economics department, represents a new path to earning a master's degree from MIT. The program is the first to be available only to online learners who have achieved another new title, the MITx MicroMasters in DEDP, also announced today by the Institute.
The MicroMasters program is open to anyone around the world. Its courses are offered online through edX by professors based in the Economics Department at MIT, widely recognized as the world's center for development economics research, and the Abdul Latif Jameel Poverty Action Lab (J-PAL), a world leader. policy-relevant research. . Students who do exceptionally well in DEDP's MicroMasters program may be eligible to continue their education on the MIT campus, eventually earning a master's degree, the first offered by MIT's Department of Economics. The MicroMasters program is now open for registration for courses starting in February 2017; the DEDP master will be launched in 2019.
Performance in DEDP's Online MicroMasters will be a key selection criteria for students who complete this program and then apply to the MIT Masters program. Once accepted, these students' online work will be converted into credits and they will come to MIT for a single semester to earn an accelerated master's degree. During the summer following their semester in Cambridge, Massachusetts, they will also complete a comprehensive experience – consisting of an internship and a corresponding project report – to apply the skills they have learned. Through this unique 'reverse' admission process, the Joint Master's program opens new doors for those who wish to study at MIT.
"Policymakers, NGO activists and businessmen in developing countries are increasingly aware of the importance of good data and rigorous evidence in designing and choosing policies and projects – and putting them into practice. implemented effectively, "says Esther Duflo, Abdul Latif Jameel Professor of Poverty Alleviation and Development Economics in the Department of Economics. "To become good producers and consumers of evidence, they need people with solid quantitative and analytical backgrounds. Few programs today offer such training, and the options available are expensive and time consuming. The mixed master's degree in DEDP, anchored at MIT, the home of J-PAL, is an ideal solution to this challenge.
A 15-year program in preparation
"The world of development policy has become increasingly evidence-based over the past 10 to 15 years," says economics professor Ben Olken, who co-created the MicroMasters in DEDP program with Duflo and Ford professor of economics Abhijit Banerjee. "Development practitioners need to understand not only development issues, but also how to rigorously analyze them using data. This program is designed to help fill this gap.
This decade-and-a-half-decade transition to practical and empirical research and rigorous impact assessment methodologies aligns with the international development community's emphasis on evidence-based policies and development-driven development. on the results. The constantly changing dynamics within developing countries, the institutional challenges inherent in poverty and the rising costs of economic interventions – which can reach billions of dollars – have made development policy increasingly complex.
To navigate these new realities, governments and organizations responsible for implementing poverty reduction programs need to strengthen their capacities and capacities. The MicroMasters program and the master's degree in DEDP make it possible to respond to this demand and to strengthen local capacities to produce and understand empirical research.
"I have worked in government and international agencies, and I know how important an in-depth training in economics and data analysis is for good policy making," says Rachel Glennerster, Executive Director of J-PAL. "Our goal with this MicroMasters is to give people – wherever they are in the world – the skills they need to bring the best analytical tools and empirical evidence to help solve the world's most pressing problems."
A long-time advocate of reducing poverty through evidence-based policies, J-PAL is well positioned to collaborate on new programs. The organization has developed personalized training sessions for a wide range of groups, including the International Labor Organization, UNICEF India and the Government of Gabon.
A major step for MicroMasters
MIT launched the first MITx MicroMasters certificate, MicroMasters in supply chain management, in October 2015. Since then, more than a dozen universities have adopted the MicroMasters model, which allows online learners to take one semester of master-level courses on the edX platform , then complete an accelerated master's degree on campus.
DEDP's MicroMasters takes another step towards innovation by offering a brand new pricing structure based solely on revenue. Students are charged a personalized course fee determined by their ability to pay, no matter where in the world they live. There are no formal prerequisites for enrolling in MicroMasters, which removes a major barrier to accessing education, and the number of courses a learner takes at one time is also flexible.
The MicroMasters in DEDP equips students with the practical skills and theoretical knowledge necessary to tackle some of the most pressing challenges facing developing countries and the world's poor. Through five online courses and five proctored in-person exams at facilities around the world, DEDP MicroMasters prepare learners to bring a data-driven perspective to development policy.
Students will gain a theoretical foundation in microeconomics, probability, and statistics while gaining hands-on experience through exposure to real-life scenarios and step-by-step training on how to conduct randomized controlled evaluations, a method used by J-PAL affiliates to measure the impact of a policy or program. Learners will also develop the ability to perform economic analyzes of programs, engage in hands-on data analysis, and acquire the key skills necessary to conduct random field evaluations.
"Students who graduate from MicroMasters and Masters in DEDP will be ready to be leaders in their field and change the world," says Duflo. "They will acquire the tools to be creative and analytical thinkers who will reinvent the politics of the fight against poverty. And they will acquire the courage and skills to put all their ideas to the test, and fail, and try again until they succeed.
"My ideal world is one where development practitioners approach everything they do to solve a problem with the best tools, the sharpest ideas, and the most sophisticated learning strategies at their disposal," Banerjee explains. "Poverty is a problem that can be solved, as long as we have the patience to keep trying and the willingness and clarity to keep learning from our experience; I hope this program will serve as a midwife in this process.
Source link