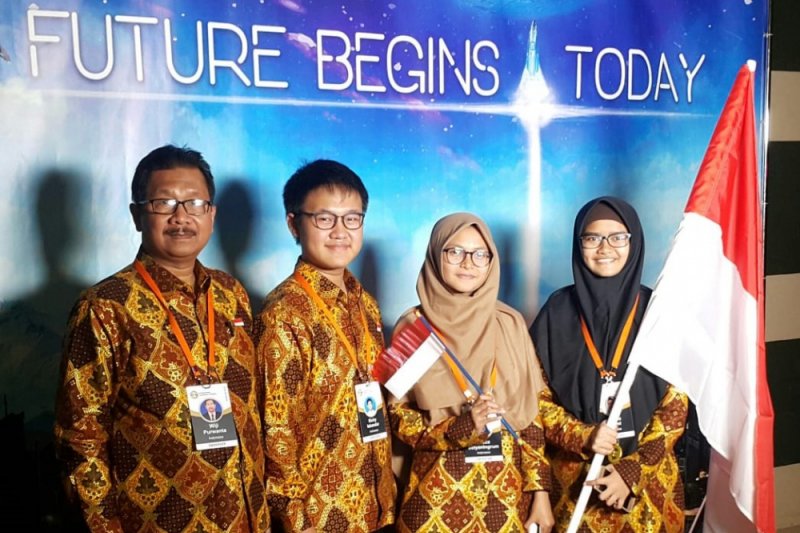 Jakarta (ANTARA News) – Indonesian delegate Ricky Suhartono won a bronze medal at the inaugural International Economics Olympics, held in Moscow, Russia, September 15-21.
As revealed in a statement received here on Wednesday, the competition was hosted by the Higher School of Economics and was joined by delegates from 13 countries.
Besides Indonesia, the other participating countries are Russia, United States of America, Brazil, Austria, Malaysia, Ireland, Kazakhstan, Latvia, Myanmar, New Zealand, 'Spain and Switzerland.
Gold medals were won by 10 participants from Russia, Brazil, New Zealand and Kazakhstan, while silver medals were won by 11 delegates.
17 bronze medals were up for grabs in the competition, one of which was won by the participant from Indonesia.
Through the Ministry of Education and Culture, Indonesia sent three participants, including Ricky Suhartono Iskandar from Surabaya Petra Christian High School in East Java, Shania Rahmi from Pekanbaru Model 2 High School in Riau, and Frisca Thursandi Setyaningrum who is a student of Lycée Insan Cendekia in Gorontalo.
Deputy team leader Wiji Purwanta, who accompanied the Indonesian participants, said the achievements of all delegates should motivate all Indonesian students to continue their studies in economics.
Meanwhile, the Ambassador of Indonesia to the Russian Federation and the Republic of Belarus, Mr. Wahid Supriyadi, expressed his highest appreciation and congratulated on the participation and success of the team. Indonesian students.
"Congratulations to Indonesia's economic team," he said.
Reporting by Azis Kurmala
Editing by Aria Cindyara, Bustanuddin
Source link